Your #1 FULL TIME WEST COAST OF FLORIDA SALTWATER CHARTER FLATS FISHING CONNECTION!!!
Scallop Charters & Scalloping Trips availiable in Hernando County, Florida!
Providing FAMILY FUN SCALLOP TOURS since March 2001!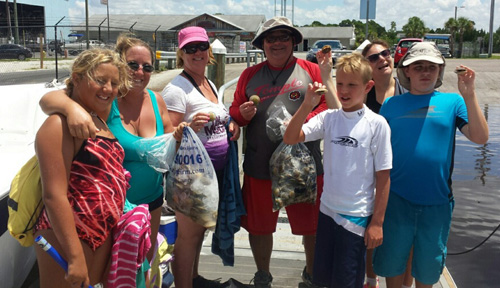 Now taking reservations for the
2017 Scallop Season in Bayport, Hernando Beach, Crystal River, Homosassa & Chassahowitzka area.
Bragging Board from recent Scallop Tours!
Eric (Dad), Myrra (Mom), Jared, Jianna & Luke had a fun day Scalloping & went home with a full bag of tasty Bay Scallops for dinner!
Diane & company had a fun day Scalloping & went home with a full bucket of tasty Bay Scallops for dinner!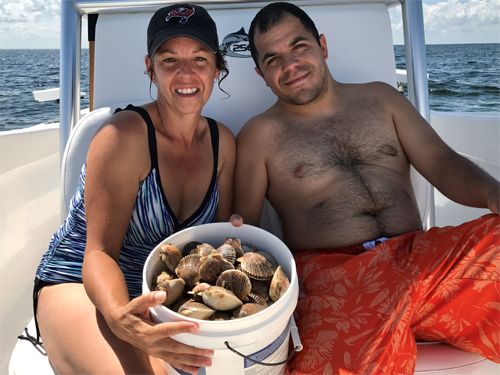 (Opens July 1st 2017) (Closes September 24th 2017)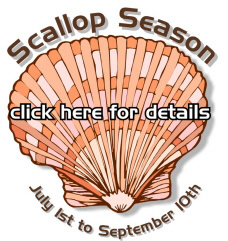 Rates listed below are for 1 - 4 anglers in our Brand New Sea Fox 256 (26') Boat.
½ Day Scalloping Charters (4 Hours) Only $300.00!
Add a 5th or 6th scalloper for only $50.00 each!
Each additional hour requested Only $50.00!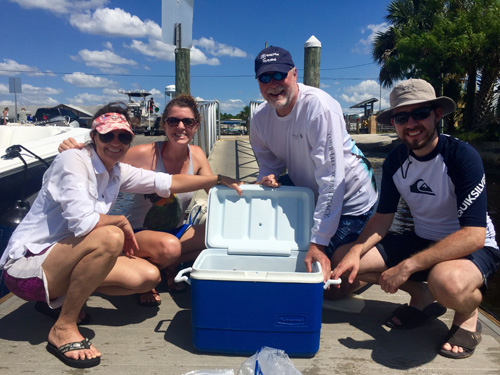 We are conveniently located about 45 minutes from the Tampa Bay area via the Veteran's Expressway and the first county open for the 2017 Scalloping Season.
It just doesn't get any better than a day out on the beautiful grass flats of Hernando beach doing some Summer Scalloping. Snorkeling in search of scallops in the beautiful crystal clear temperate waters of the Gulf of Mexico is an enjoyable way to spend time with family and friends.
Viewed by many as being an adult style Easter egg hunt, scalloping offers beautiful sights of undisturbed marine life including many different types of fish, starfish, and various sponges and corals; all while collecting a tasty meal. Scalloping is easily done by adults and children alike of all ages - if you can swim, you can scallop.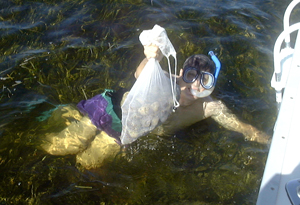 *Scallop trips run for approximately four hours. Departure time is typically 2 hours before low tide on a given day to give you the shallowest amount of water to snorkel in.
*Times can be adjusted based on your schedule if necessary.
WE PROVIDE ALL SNORKELING EQUIPMENT NECESSARY!
*We are one of the only services providing Masks, Snorkels and Flippers!

*We provide all that is needed for a Fun Day on the water.
*We provide all necessary Masks (Fit Most) Snorkel's and Dive Fins (Fit Most) We have Fins sizes Medium/X- Large - Men's shoe sizes 9-11 & Ladies 9.5-12 . We also have sizes X-Small/Medium - Men's shoe size 6-9 & Ladies 7-9.5.

*We also provide all necessary Scallop collection bags and scalloping nets.
If you have your own snorkel equipment, we highly encourage you to bring it to ensure a great fit!

*Passengers may bring food and drinks in a small cooler as desired.
Boat will provide collection cooler and ice to put your days catch in and ensure a safe/cool ride to the dock. Charter rates do not include cleaning of scallops.
WHAT YOU NEED TO BRING!
1. Most important is the desire to have fun while enjoying the beautiful summer season swimming in the crystal clear relaxing waters of the Gulf Of Mexico.

2. I highly encourage you to pack a (SMALL) cooler with something to eat and whatever beverages you would enjoy, CANS PLEASE (No Glass Is Allowed On Board).
3. I also recommend bringing sun screen (Liquid Sunscreen is Best) (Spray Loation will need to be applied at the dock if brought as it makes the deck super slippery).
4. A hat and sun glasses, the boat does have a covered area, but the Florida sun will still be intense.

5. Guests must bring their own towels.
WHAT YOU DON'T NEED TO BRING!
1. Ice. We will furnish enough ice to make sure your catch stays cold until we reach the dock.


2. Fishing License. While on your scallop charter you are covered under the boat license. You do not need individual licenses.
Booking Fee required upon booking of charters. $50.00 for all scallop trips.
Booking Fee will be deducted from total trip price at the end of the day:)
Please see BOOKING INFORMATION listed below if you have any questions/concerns.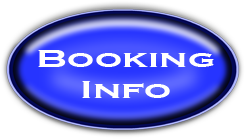 Call (352) 686-0853 (Home) or AT&T Cell at (352) 238-9339

A private potty is available onboard my new SEA FOX for the lady's and children!
All trips leave out of the Hernando Beach launch ramp in Hernando County!