Your #1 FULL TIME WEST COAST OF FLORIDA SALTWATER CHARTER FLATS FISHING CONNECTION!!!
New Links Page
If you are interested in swapping links with my website, please send me an email at fishing@angling-adventures.net and/or click on the Tarpon picture on the bottom of this page and please include your web address and description and/or banner link and I will get it listed on my links page immediately.
Please add my information prior to sending me an email.
My information is as follows:
Web Address: www.angling-adventures.net
Title: Angling Adventures
Location - West Coast of Florida
Description: We are a Licensed & Insured Inshore & Offshore Charter Fishing Guide Service offering quality Saltwater Guided Fishing Charters / Offshore Deep Sea Grouper Fishing Trips / Flats Fishing Trips / Fun Family Fishing Adventures. We are conveniently located in Hernando County or Spring Hill (Hernando Beach)in Brooksville Florida, only a short drive west from Orlando and Kissimmee area's & only 45 miles north of the Tampa Bay, St. Petersburg & Clearwater area's & only an hour south west from Ocala & the Villages in West Central Florida.
Text Links:
The Fishing Blitz Directory - The Fishing Blitz is an online fishing resource directory for manufacturers, charters, guides, lodges, marinas, clubs, sponsors, anglers, tackle shops, dealers and more.
Boat Lifts - Sling Boat lifts, Craddle Boat Lifts, Gear Units, and Lift Accessories. Free Shipping!
Lake Erie Charters Fishing - Leke Erie charters and fishing charter guide - drift or troll walleye, smallmouth bass & yellow perch fishing charters, Port Clinton, Ohio, Badman Charters.
Hatteras, NC Fishing Charter - North Carolina fishing doesn't get any better then offshore sport fishing in the world famous offshore fishing waters of Cape Hatteras, NC aboard the Big Tahuna.
Lake Erie Charter Fishing - Chelsea Charters offers Lake Erie fishing charters for walleye, smallmouth bass and yellow perch. Fish aboard our 30 and 34 ft. Lake Erie charter boats for the experience of a lifetime.
Ocean City, MD Sport Fishing Charter - Whether you want to catch the terror of the deep mako shark or feet a spectacular blue marlin jumping at the end of your line, inshore or offshore Over-Board Sport Fishing Charters is the place to be.
Tampa Fishing Charters - Offers Tampa Bay fishing at its finest whether that means inshore flats fishing or deep sea fishing offshore for grouper, snapper, and other top Florida sportfish species.
US Charter Boats, Fishing Guides and Outfitters - State by state listings of more than 3500 charter boats, party boats, head boats, fishing guides, outfitters, bait shops, tackle stores and other fishing services.
St Simons Island Fishing Charters - Georgia Fishing and Flyfishing Charters - Sea Island, Jekyll Island, and Brunswick Ga. Coastal Georgia Fishing Guides including Fly Fishing Trips for Trout. Captain Scott Owens 1-877-605-3474 or info@captainscottowens.com.
Banner Links: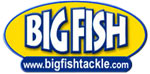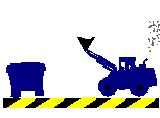 CLICK ON MORE INTERESTING LINKS BELOW